Residential Drain Cleaning Service
Serving the Twin Cities community for over 55 years.
Residential Drain Cleaning Service
Since 1965, DC Annis Sewer Inc. has been providing the Twin Cities Metro Area of Minnesota with superior service in residential drain cleaning. We specialize in drain cleaning from sinks to interior drains down to your main line. Our professional staff uses top-of-the-line equipment that separates in two pieces so we can carry it through your home, saving wear and tear on your carpet and steps. We are known for our cleanliness, speedy service and friendly staff.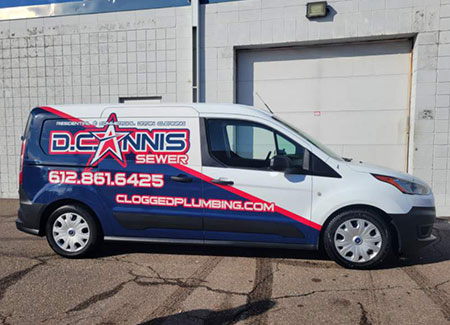 OUR RESIDENTIAL SERVICES INCLUDE:
Our experienced technicians are well trained and dedicated to customer satisfaction. Whether you have a clogged toilet or a plugged drain, we can provide you with exceptional service at prices you can afford. We are here for you 24 hours a day, 7 days a week.